| | | |
| --- | --- | --- |
| | Prof. Surinder Singh Matharu | |
| | |
| --- | --- |
| | " During my recent visit to UK, I have a curiosity to see Prof Surinder Singh Matharu because I have read about him that Thames Valley University of London UK awarded him the honorary title of "Professor" on 27th November 2006, in the subject of Sikh Music & Sikh Musicology. It was really pride for Ramgarhiakom to fetch this prestigious post by ramagarhasikh. it is an opening a new era for education in Sikh Music. Because for the first time since its birth over 537 years ago, that Sikh Music is officially recognized on an academic platform outside India. It signifies a global recognition and its place in this world, as sacred music, which has the power to enhance a person's standard of life " |
On contact I find him a very humble and cooperative person. On meeting I was surprised that after reaching at such covet post he is down to earth, God fearing, simple and sober person. Either his lower limbs are not working properly, but with his strong will power and eager to do something differently, he reached at the level of professor at world renowned Thames Valley University. Prof Matharu gives credit of his success to "Waheguru".
Professor Surinder Singh Matharu was born to Smt Surjit Kaur Phull 0n 27th June 1969 in Kapurthala, Punjab, and His father S. Swaran Singh Matharu had served the Indian Airforce. He joined Indian air force 1964 and retired in 1979 as wireless mechanic after returned back to his home town he joined Punjab National Bank, Kaprthala and left the job in 2003 to do social service. Now he is helping the needy and downtrodden. He is well known personality in and around Kapurthal for his social work and helping nature.
Professor Surinder Singh Matharu did his matriculation from village school of Sidwa Dona, Kapurthala, in 1983. After higher secondary, he graduated from Guru Nanak Dev University in Amritsar with a BA in Economics, an MA and an MPhil in Music in 1992. It was in his early teens that he found his passion for music, his gift for composing and his growing drive to learn more about Shri Guru Granth Sahib Ji. As a result he started to study Vocal, Composition and Musicology of Indian Classical Music under the Guru- Shishya Parampara (intensive personal training under a master) with the Late Pandit Kharayti Lal Tahim of the Delhi Gharana. His musical training was continued in England through the study of ancient authentic string instruments such as the Sarangi under Surjit Singh Aulakh, a senior student of Pandit Ram Narayan Ji.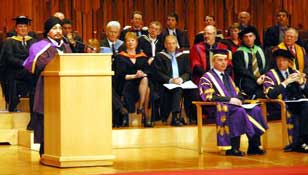 In 1992 he got the job of teacher in Denmark. After few months he shifted to England. After reaching in the UK, he founded the Raj Academy in 1994. The year 2005 was a ground breaking year for the history of Sikh Music, as Thames Valley University joined hands with Raj Academy. Together these two institutions launched the first ever, globally recognized, Degree in Sikh Music B.Mus (BA Honors in Sikh Music). Courses for MA and M.Phil in Sikh Music will be started soon, followed by a PhD program.
Professor Surinder Singh is the Founder and Head of the Raj Academy of Asian Music, a school based in West London, reviving and promoting the education of authentic Sikh music. The Academy's primary objective is to educate communities worldwide about Sikh Music; the singing of the hymns (Shabads) in Sri Guru Granth Sahib, according to the Raag prescribed for each hymn, as well as promoting traditional instruments of the Sikhs (Rabab, Saranda, Taus, Dilruba, Sarangi, Pakhawaj). Raj Academy is one of its kind to offer courses in Sikh Music which are accredited by Academic Institutions. Starting out with 2 students, Professor Surinder Singh has now over 700 dedicated students. It is furthermore unique in its approach of teaching, i.e. keeping a strong emphasis on the musicology (the mood and character) of the Raags present in the Holy Scripture and its application in compositions. The Academy is interested in promoting its students and setting up an infrastructure, allowing former students to pursue a career in Sikh music and to teach Sikh Music internationally. Any one from all over the world can log on to the Academy's online school.
Professor Surinder Singh released his first album, "Mere Mun", consisting of 8 CDs and an explanatory booklet, in 2001. It featured 59 of the 60 Raags of Guru Granth Sahib, performed in their authentic styles, as intended by the founders of Sikhism. Recently released "Anhad", a collection of Shabads rendered according to their Raags, including Raag 'Asa Asavari', a Raag never recorded before. Additionally this CD is unique as it is the first Kirtan CD, featuring all six Sikh instruments.
Yet, his work does not stop here. Aiming to elevate Sikh Music to a highly respected level, and to educate people from all walks of life about its power, purity and healing capacity, Professor Surinder Singh will publish two books, uncovering secrets regarding the technology and musicology of the Raags present in Siri Guru Granth Sahib.
Professor Surinder Singh Matharu is happily married to Smt Kuljit Kaur Bansal in 2002. She herself is a very devotional and God fearing lady. She is lady behind the success and achievements of Prof. Surinder Singh Mathru with her prayers and motivation Prof Matharu have got this rare honour and made Ramgarhia proud of him.
The couple is blessed with two beautiful and intelligent daughters. Ramgarhiakom Pray "Wahegur" to give long life so that they continue to made Ramgarhiasikh proud of their good work.
M E S S A G E . . .
"
Anyone who perform Kirtan must perform as guided by guru Sehban and as well as mentioned in Guru Granth sahib je. So that we seek blessing of "Waheguru".
Address : 124-Allenby Road, Sothall,UK
- - - - - - - - - - - - - - - - - - - - - - - - - - - - - - - - - - - - - - - - - - - - -
| All rights reserved to Ramgarhiakom.com - 2007 | Run by Ramgarhiakom Khoj & Sewa Society (Regd.) |