| | |
| --- | --- |
| | " I was invited by East African Ramgarhia Board by S. Amarjit Singh Gahir from Nairobi, Kenya for the release of Ramgarhiakom-vol-4 . I was presenting my site in a big hall in the presence of around 400 people. After presentation a long man came to see me with his wife and introduced himself as Avtar Singh Sohal Guinness book of record holder as most international appearances in international hockey . " |
After some discussion I made the program and fix a meeting. I was staying with the family of S. Amarjit Singh Gahir (A reputed family known for good hospitality). Avtar picked me from the house .The residence of S. Avtar S Sohal is in a posh locality and well maintained. His wife Smt. Ripudaman Kaur Lotay welcomed us and advise us to remove our shoes, wash hand then pay our gratitude to Sri Guru Granth Sahib ji, which was nicely placed on the first floor of the house.
S. Avtar Singh Sohal born to Smt ........on 22nd March 1938 at Nairobi. His father S. Piara Singh Sohal migrated to Kenya in 1938. He worked in mechanical department with Royal Air force. He started his own firm "Vulcan plumbing company" with partnership of an Englishman Mr. Camble. He did plumbing of prominent building in and around Nairobi. After some time he shifted to UK and settled at London. Till then Avtar proved himself as good hockey player and he became a trustworthy player of Kenya National Hockey Team.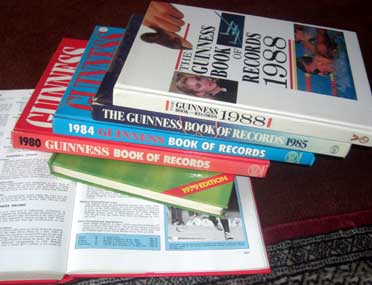 After completing his education Avatar joined account section of Barclays Bank. In 1967 he joined Kenya Breweries as Market Manger. The company never stopped him to play hockey ,rather encourage him to play for Kenya. Avtar worked up to 1993. After retirement he dedicated himself to hockey. He was a good cricketer, cyclist as well as a well all rounder during his school. He started playing hockey during his school. In 1957 he played against S. Africa and secured first Goal .He was a trust worthy full back and penalty corner expert. In 1962 he became the captain of Kenya National team. His father always stands beside him during practice session.

Avtar Singh Sohal represented Kenya at the 1960 Rome; 1964 Tokyo; 1968 Mexico City and 1972 Munich Olympic. He captained the three Olympic Games. He worked as a Coach of the Kenya team who had participated in 1984 Olympic Games held at Los Angeles. He played for Kenya for 15 years and captained the country from 1962 to 1972. He also Captained Kenya in the first World Cup in 1971 in Barcelona where Kenya finished fourth. He had worked as Assistant Coach at the second World Cup 1973 at Amsterdam. He is undoubtedly one of the finest hockey player Kenya has ever produced.

He is a Kenya National Coach and International Umpire
The citation in the 1984 Guinness Book of Records read:
'Most International Appearances: Avtar Singh Sohal (b. 22 March 1938) represented Kenya 167 times between 1957 and 1972.'Coached Indonesian, Hong Kong and Zimbabwean hockey teams.
S. Avtar Singh Sohal Awarded 'Head of State Commendation Award' by President of Kenya on 12th December 2004. He Awarded 'Diploma of Merit' for distinguished services rendered to the F.I.H by Juan Angel Calzado, President of the International Hockey Federation on 23 November 2000
Avtar got married to Ripudaman Kaur Lotay on 6th April 1969. she is religious and social lady. Once she dreamed about Gurudwara Ritha Sahib (known as Mitha Reetha in Uttranchal, India). she dreamed that some power insist her to visit the place. After visiting the couple find the drastic condition of the holy place. Then the couple Pray "Waheguru" to give courage to do the beautification of the shrine. With the blessing of "Waheguru" and the co-operation of Sikh in Kenya they generated finances and started cleanliness of the surroundings and approach road. Now a beautiful building welcomes the pilgrimages. A booklet about the shrine is also published in bio-lingual "Babe Nanak Da Mitha Reetha" The couple visiting this place regularly.
M E S S A G E . . .
"
Keep away from drugs and alcohol. Use your energy in
constructive work
"
Address : 81-Thigiri Close, New Muthiaga, Nairobi P.O. Box 41455